Snow Roller 70L Black Out
Snow Roller 70L Black Out
2 year warranty

Free shipping

Free returns
Snow Roller 70L Black Out
Features
Tap a hotspot to learn more
Award-winning travel gear from Scandinavia
Award-winning travel gear from Scandinavia
Award-winning travel gear from Scandinavia
01
The leaner, lighter and tighter version of the big best, the original Snowroller. Handles up to two pairs of skis easily.
02
We've taken learnings from other products like The Djärv 3-4 Surfboard Coffin and applied them here. Two mid-body padded handles make for even weight distribution when carrying.
03
Additional foam support inserts and sectioning along the top lid for added protection. Inspired by The Djärv 3-4 Surfboard Coffin.
04
Hook-Up System™ Compatible
Our patented Hook-Up System™ fully integrates with all Db backpacks to turn two products into a single unit. Place the weight over the wheels for maximum volume with minimal hassle.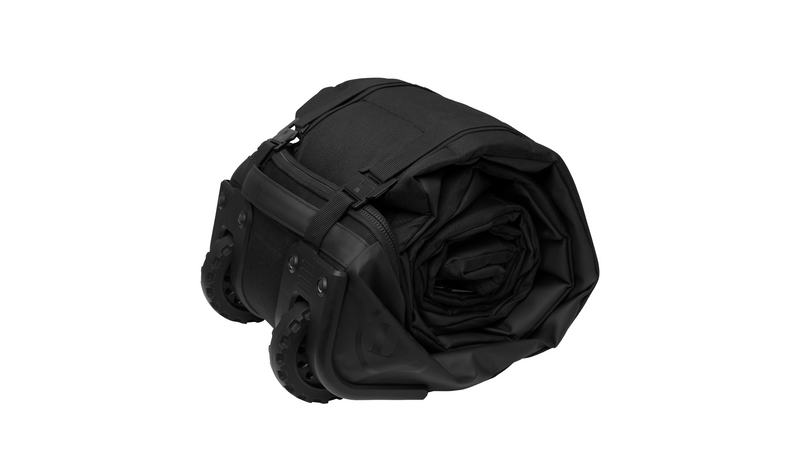 05
Designed to be out of sight and out of mind. Gone are the days of ski bags taking up your apartment - when not in use, just roll up and tuck away.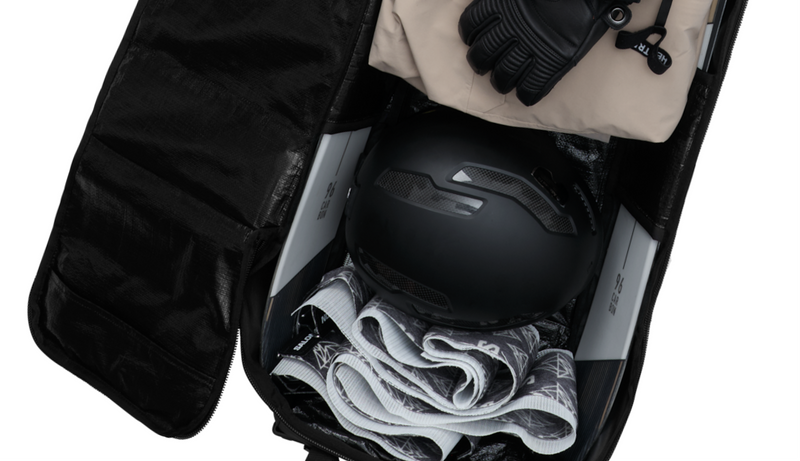 01
Lock-in your skis with our new patented Rib-Cage Construction™ inserts. Simply attach to your skis and keep them secure no matter how bumpy the road is.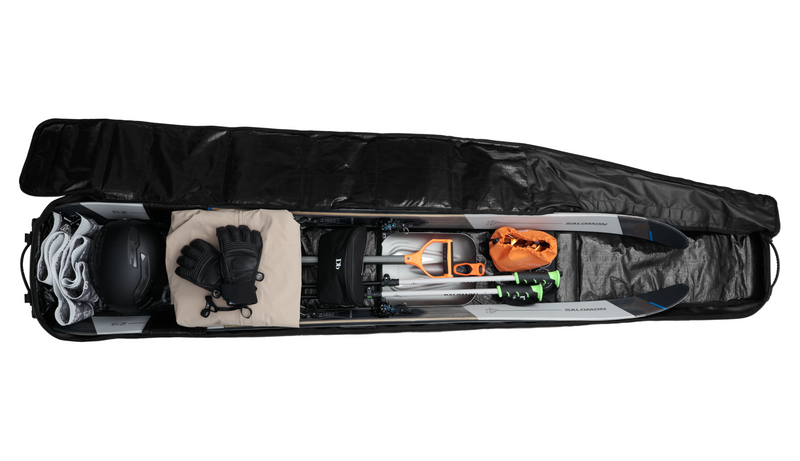 02
Fillet your Snowroller Light 2.0 to get the full overview of your gear.
03
No need to roll your bag here. Just fold over the end to fit your skis and secure to the external webbing. Easy to maneuver and comfortable to pull thanks to padded handles.