Ramverk Pro Carry-on Black Out
Ramverk Pro Carry-on Black Out
2 year warranty

Free Shipping

Free Returns
Model is 169cm
Ramverk Pro Carry-on Black Out
The 36L Ramverk Pro Cabin Size and Ramverk Pro Cabin Size with Front Access are the perfect weekend getaway bags. The innovative, only-one-of-its-kind, front access bag allows extra space for bulky camera gear and seamlessly integrates with our range of Camera Inserts - making it the perfect choice for photographers. The classic split-shell bag will appeal to both the everyday traveler as well as the creative.
| | | | |
| --- | --- | --- | --- |
| Volumes | 55 x 39.5 x 23 cm | 67.5 x 46.5 x 28 cm | 74.5 x 50.5 x 30 cm |
| Dimensions | 36L - Carry on | 67L - Check-in Medium | 87L - Check-in Large |
Take control.

With the custom made sturdy telescopic handle.
Be fast.

With our 360* Hinomoto Ultra Silent Spinners.
Stay safe.

With our TSA approved locks.
Features
Tap a hotspot to learn more
Award-winning travel gear from Scandinavia
Award-winning travel gear from Scandinavia
Award-winning travel gear from Scandinavia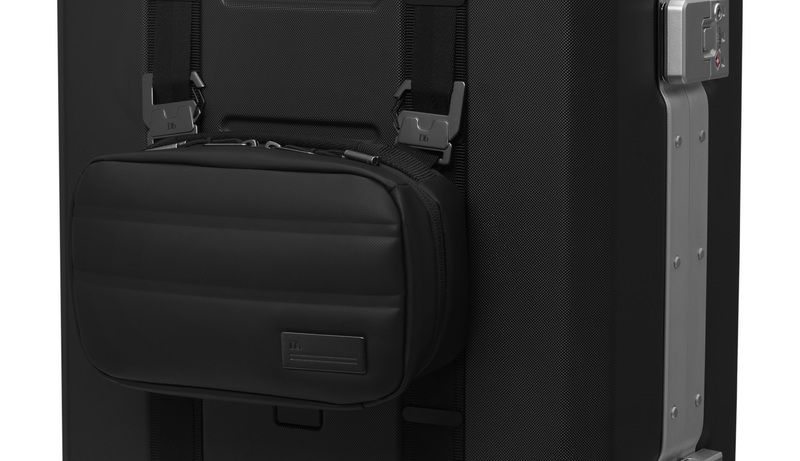 01
The Ramverk Pro Cabin Luggage is Db Hook-Up System™ compatible. Attach your favorite accessories from the Db ecosystem to bring some added law and order to your travels.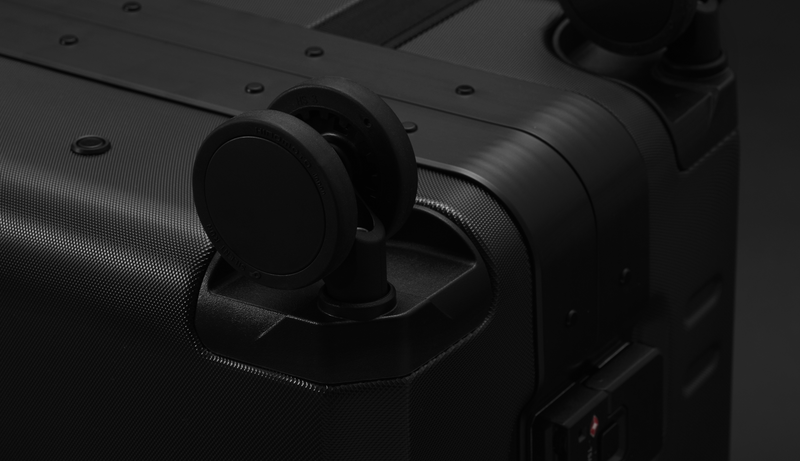 02
50mm Ultra-Silent 360 Hinomoto Wheels
The ultra-silent Japanese Hinomoto wheels have been designed with durability, elegance and well, silence, in mind so you can be sure to get your gear from A to B smoothly.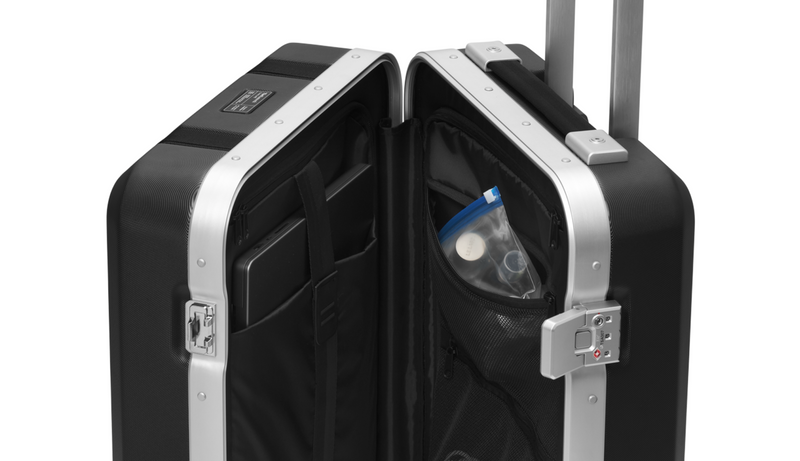 03
Access your bag and its contents while it stands and keep your privacy in check thanks to covered compartments.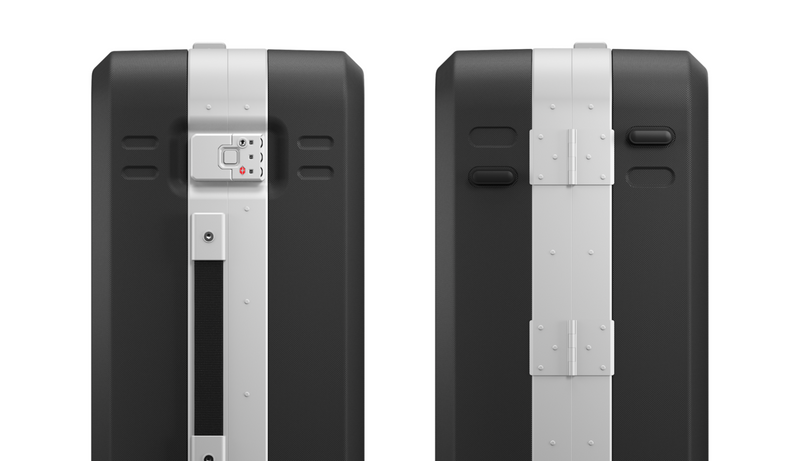 04
Ramverk Pro Cabin Luggage has a unique build quality due to the aluminum frame merging the two hard shells together that gives unrivaled protection.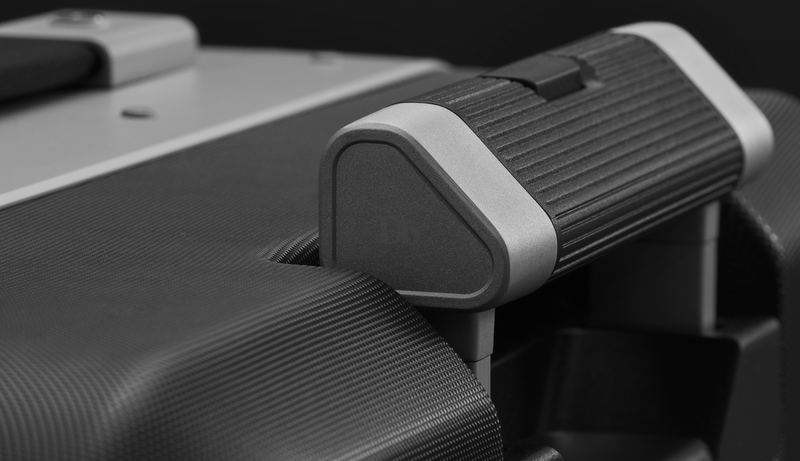 05
Shells are made of 70% recycled Polycarbonate and an industry-standard recycled aluminum frame.
06
The aluminum frame is closed with high-end numeric TSA locks, keeping your gear protected from more than just bumps in the road.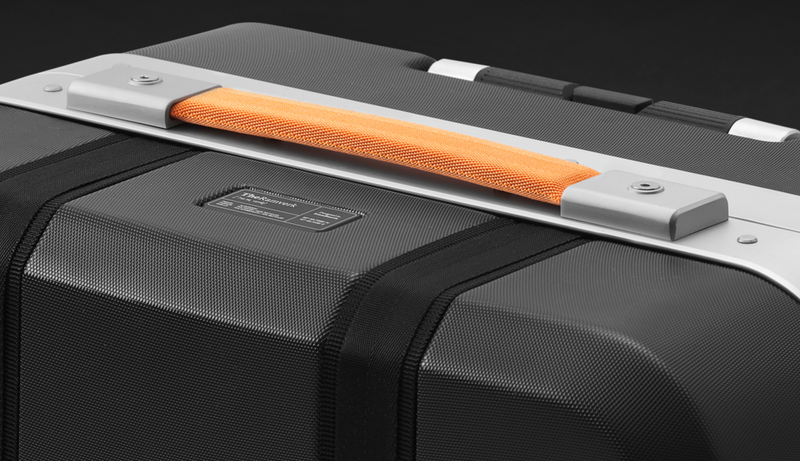 07
Retractable Webbing Handles
The retractable handles found on the top and side of the bag are customizable, and can be interchanged to best suit your personality. We like to see you put your own spin on our designs.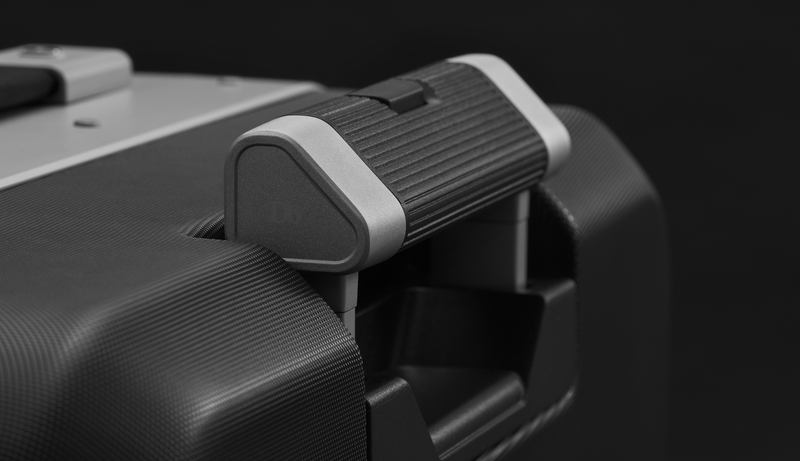 01
The perfect blend of robustness and design, the custom trolley handle will act as a torchbearer for a new industry standard for luggage handles.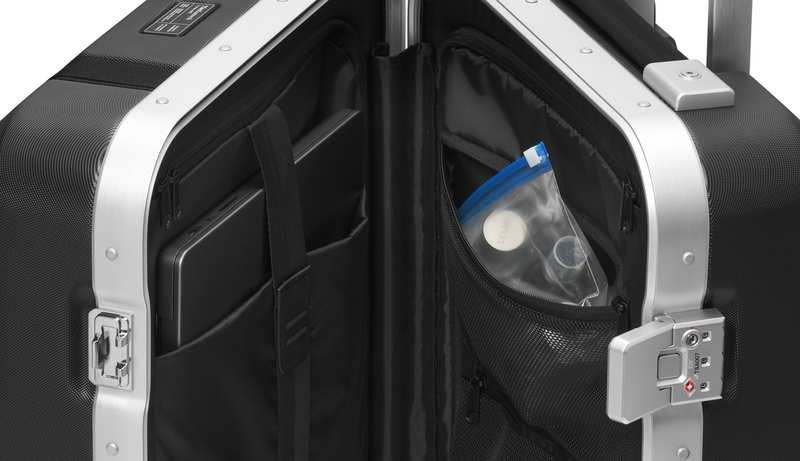 01
Easy access internal padded laptop pocket that protects and allows for quick and easy handling through airport security with its simple leverage pulley. Fits up to a 16" MacBook Pro.
02
With two covered main compartments, privacy is ensured. If you need to crack your bag open to get your laptop or passport, you can keep your personal belongings away from prying eyes.