Ride like Marcus Kleveland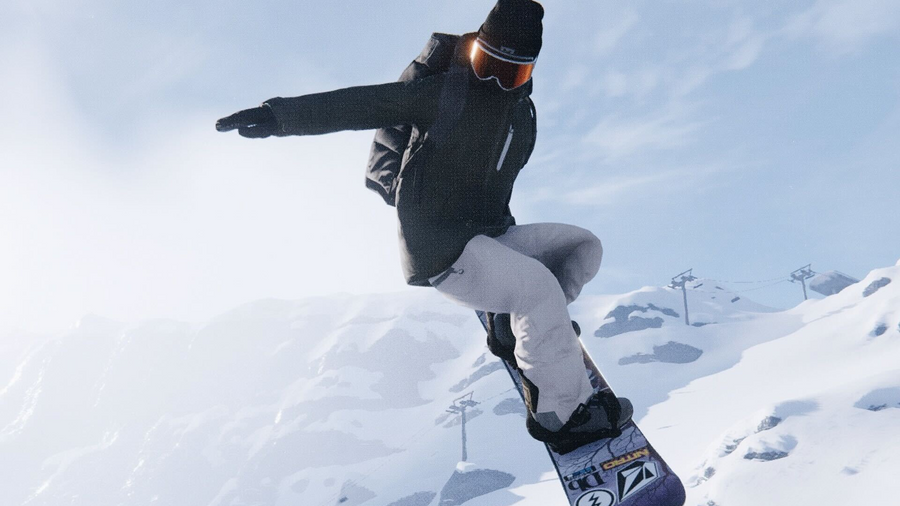 Introducing Shredders Game ft. the Db x Marcus Kleveland Strøm 30L Backpack
What's better than an amazing day on the hill with friends? Well, not much, but coming down, getting on the couch for an hour, and playing a snowboarding video game has got to be up there.
Out of all the possible sporting games, snowboarding continues weakest link in the line up.  If you skate, you have no end of amazing options with various Tony Hawk releases, or 'Skate'. Snowboarding, however, has had nothing that could even begin to compete with the above. Sure, there was Amped 2, but thats now 20 years old. It featured real pros like Travis Parker and Babby Meeks in real resorts and for a hot minute, was snowboarding's digital savior. Amped 3 was soon release off the back of it and it's unrealistic setting soon spelt the demise of the game. There was the SSX Tricky game (some would say it was the GOAT, but with no Bobby Meeks it never held the same gravitas for this editor), but other than that - nothing. We've seen athletes like Shaun White and Mark McMorris attempt to solve this issue by releasing their own boarding games, but in all honesty - nothing was new or improved on their two-decade old predecessors.
Thankfully, that's all about to change. 
Shredders Game is here and it features many of the world's best riders, including our own Markus Kleveland (and his signature Strøm backpack in-game). Other famous faces and friends of Db include Kevin Backstrom, Seppe De Buck, and Gimbal God. With realistic gameplay, authentic-looking resorts, iconic setups from your favorite pros and tricks which resemble the things we see in video parts, this feels like finally we have something worthy of our time after a day on the hill. 
Check out Shredders on Xbox Series X|S, Game Pass, and Steam.
If you're heading off for some last minute spring skiing, or have seen the snow dump Europe's had recently and feel like taking advantage, then take this as your cue to browse the Db Snow range and treat yourself to a Snowroller or Explorer Backpack. Afterall, you can't make great trips without great gear.