Follow up every lead, (especially if you work in marketing)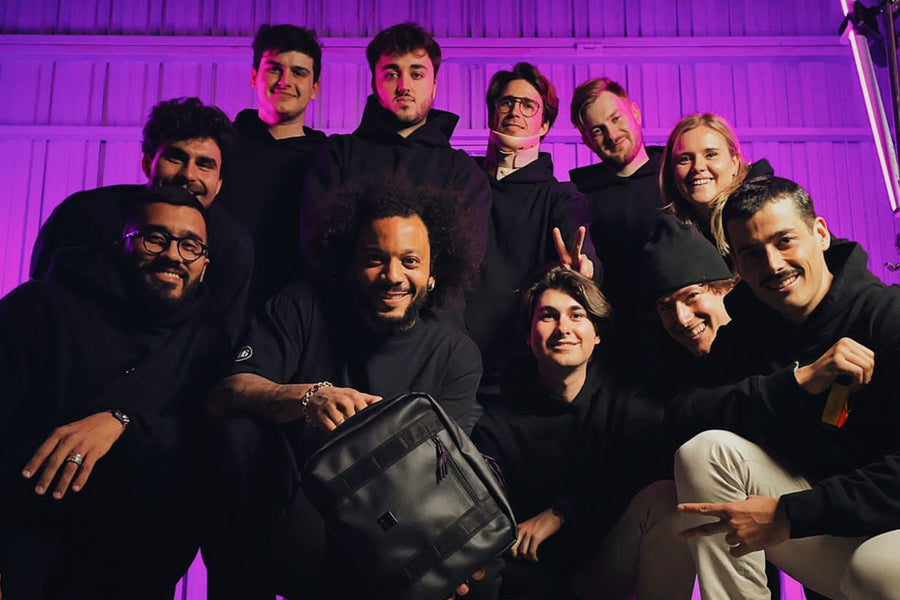 I know, I know.  Your email box is likely full, you get random calls from people who want free products and the company IG and Tik Tok is full of collaborators and chances are, you're already hating even reading this subject line.  However, it's like mining for gold.  You have to follow up on every contact.  You never know where it will lead.
For us it looked so well planned.  An event with Real Madrid players and F1 drivers, in one of Madrids most exclusive stores, content with a 4 time Champions league winner, working one of the best young European creative agencies its like marketeers dream.
You'd think we planned for it to happen like this but the reality is, this is one of those things that happened by a chance DM on IG and two people, Guzman from crown creators and Marcus from the Db Media house starting out with an idea and building from there.
This process has been one of learning, listening and understanding the insights of an iconic player to build a product specific to his needs.  There's this quote from Martin Luther King which is so relevant to most creative pursuits whether it's product creation or purely just partnering up on a creative concept.
"Take the first step in faith. You don't have to see the whole staircase, just take the first step". I appreciate when MLK said this it was a lot more important than football and bags but it's a great lesson for anyone starting out in their career.  You never know where each contact, call or meet up for a coffee with lead you.  For us it started as a simple DM and two years later it ended up with us wrapping a store, giving the keys to one of world football's most loved players and inviting all his friends.  Thanks so much to Guzman and the team at Crown creators for reaching out.


Whilst we're thinking about lessons learnt in marketing, you'd also be amazed at what happens if you just ask. Next time you want to reach out to someone to ask (especially at brands) just do it.  We especially would love to hear from you.


Thanks Jon - CMO at Db